Individual Health Insurance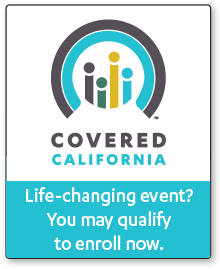 It's important to protect yourself, your family and your business. Our Health Insurance department offers a full range of coverage options for businesses and individuals in Los Angeles, Ventura, Orange, San Francisco and San Diego counties and throughout California.

Kinter-Buchanan Insurance (KBI), has over 35 years of experience in the insurance industry. Our experience and expertise can assist you in finding the best benefit plan for your business or family.

In this rapidly changing health care environment, it is more important than ever for you to have a knowledgeable and experienced broker by your side. Our certified and licensed health specialists can tailor a group or individual plan that will satisfy your coverage needs and fit your budget.

Our health specialists are Health Care Reform Certified and Licensed. We can provide you with quotes through the CA Health Exchange as well as quotes from private market carriers.
If you are looking for new coverage, or would like our analysis regarding how you can reduce your health care costs, please contact one of our in-house Health Benefits Specialists at 310-798-6100 or fill out the quick quote form and a representative will contact you promptly.
Our team of professionals at Kinter Buchanan Insurance can help you sort through all the options and help you choose the right California health insurance plan for your specific needs.